In this article, we are going to show you some important information on electric cars. How do they work? Best electric cars in 2018 and the drawbacks of using this type of cars.

Many people have started making the switch to driving electric cars. These cars provide you the ability to drive without using a single drop of fuel.
It is the ultimate car for anyone worried about their place in the world and the carbon footprint they are leaving behind.
The electrical cars are being manufactured by all of the major car companies for just this reason. Power and distance have been major concerns of the industry as the cars for the next century are already being designed.
These noise-free, pollution-free and high-performance vehicles are expected to make their combustion engine counterparts obsolete by 2025.
How Do Electric Cars Work?
If you are used to driving a vehicle with a combustion engine, you may be curious about how do electric cars work.
The engines are far more simplistic than that of a combustion engine.
Without all of the overheating problems and the grime which comes from burning fuel, the engines are not only easier to maintain, but they last longer than a regular engine.
[highlight]The main source of energy comes from
large batteries
kept close to the engine. The battery charges overnight or when the car is not in use. It also charges from braking, like a hybrid car, and from kinetic energy. The electricity is converted into horsepower by turning gears through mechanical and magnetic reactions.[/highlight]
Electric Cars Manufacturers 2018
Most electric cars cost more than the regular combustion cars you can purchase.
This is mostly because of the low demand for these cars.
The actual cost of producing the cars is lower and the cost of electric cars is expected to drop in the coming years.
Many recommend that consumers not to get hung up on the initial costs of the electric cars.
They remind you that the car will help you to save money at the pump and at the mechanic.
The amount you will spend in the long term will actually be less when driving one of these electrical cars because of the lower, and more reliable, cost of electricity.
Tesla has consistently been ahead of the curve on electric cars but major automakers are finally starting to pose competition.
We'll talk about companies that will challenge Tesla in the next two years. That being said, besides Tesla Model 3, the best electric cars in 2018.
Mercedes GLC F-Cell
It's not purely electric but Mercedes unveiled its Hydrogen-powered midsize SUV that will go on sale in the US in 2019.
It will come equipped with two carbon fiber tanks capable of holding 4.4 kilograms of hydrogen and a separate 13.8 kWh battery pack.
The electric motor boasts of 50 kilometer range thus helping to power the vehicle when hydrogen runs low.
It has a 10.25" touchscreen for navigation and entertainment.
Mercedes say the SUV can drive 271 miles on a single charge and reach an electronically limited top speed of 99 miles per hour.
It only takes a few minutes to fill a hydrogen tank but charging a battery takes over 30 minutes.
The price of the truly zero emissions vehicle is not yet available.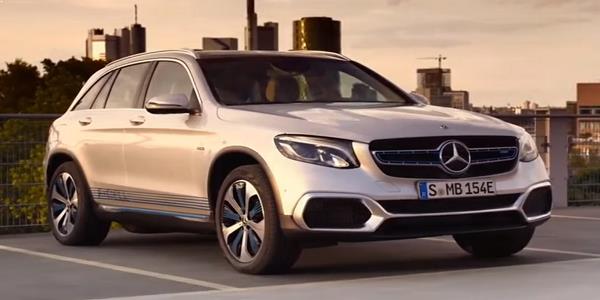 Mercedes EQ Concept
Mercedes has also unveiled its electric SUV concept arriving in 2019.
Called the EQ, the car can drive 310 miles on a single charge and accelerate from zero to 60 miles per hour in under five Seconds.
The concept comes with a massive 24" display that shows speed, battery charge and navigation information.
5-minute charge time will provide you for 100 kilometers range.
It starts at about $39,000.

BMW i3S
BMW is giving its i3 a sports edition called the i3S. It comes in 2018 with a starting range of 124 miles and 184 horsepower electric motor. The vehicle will have a top speed of 99 miles per hour and be able to accelerate from 0 to 60 miles per hour in 6.9 seconds.
Charging the i3S with a home charging point takes five to six hours.
It starts at about $48,000.
BMW Mini Concept
BMW also debuted a new all-electric mini concept that will start rolling out on the roads in 2019.
It has got a lot of unique visual changes.
The headlights, charging hub, rearview mirror, turning indicators, body paints and the clearest outward sign shows that this is indeed an electric car.
However, there is no word on price and performance yet.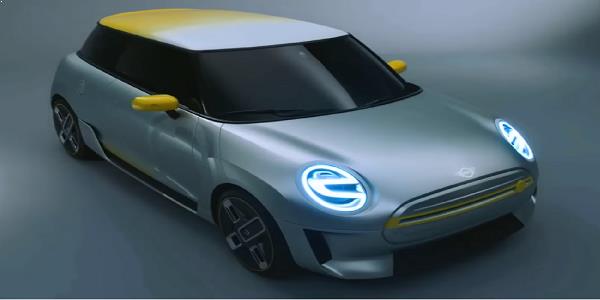 Audi Elaine
Audi is planning on bringing a version of this car to the market in 2019.
Its battery pack delivers 320 kilowatts of power.
With the batteries' energy content of 95 kilowatt hours the car can drive 311 miles on a single charge and accelerate from zero to 60 miles per hour in just 4.5 seconds.
The price is not yet available

Jaguar I-Pace
Jaguar unveiled its I-pace electric SUV concept that will arrive in 2018.
All-wheel-drive capabilities and aerodynamic design enable I-Pace to reach 100 km/h in around 4 seconds.
Two touch screen displays are on the center console.
A virtual screen instead of a traditional driver's instrument can be controlled using buttons on the steering wheel.
I-Pace can offer a range greater than 220 miles on a single charge.
With a quick charge option, it achieves 80% charge in 90 minutes.

Volvo Polestar one
Polestar, Volvo's newly rebranded performance electric car brand unveiled its first vehicle.
A plug-in hybrid sports coupé that will go on sale in 2019.
Two electric motors at the back, make a combined 218 horsepower with an estimated range of 93 miles on a charge.
It's the longest full electric range of any hybrid car on the market.
For more performance, the 2-liter, 4-cylinder gasoline engine delivers 600 horsepower.
There is no word on the price yet but Polestar announced to be a new Tesla Model 3 competitor which starts at $35,000.

Honda Urban EV
Honda unveiled the design for its Urban EV concept that will arrive in Europe in 2019.
Because it's a design concept, Honda didn't release any specification for the vehicle.
Inside, Honda made a simple modern design with the large display screen.
Like many other automakers, Honda thinks we want to talk to our cars in the future too.

Hyundai Kona
Hyundai will launch an electric SUV in 2018.
Powered by a greater than 50 kWh battery pack, it will drive about 217 miles on a single charge.
The Gamma 1.6 turbo engine boasts 177 horsepower that enables the car to accelerate from 0 to 100 km/h in 7.7 seconds and reach a top speed of 210 km/h.
High Beam Assist automatically controls the high beams depending on surroundings.
Lane keeping assist helps to prevent accidental lane departure by steering the car automatically.
Forward collision-avoidance assist uses the car's front-facing camera to detect impending collision and avoid impact or at least, minimize damage by braking autonomously.
The Kona will have a starting price of around $39,000.

Nissan Leaf 2018
The all-new Nissan Leaf is coming early in 2018.
With a 174-horsepower electric motor, it offers 150 miles of range on a single charge.
The innovative e-pedal lets you accelerate and brake with only one pedal and is enhanced by a 100% electric drive-train that provides an instant rush of acceleration.
With pro pilots assist, Leaf helps you to decrease the speed of the vehicle to maintain a preset buffer distance set by the driver.
In addition, the battery can be charged in 8 hours using 6 kWh charger.
With a quick charge option, it achieves 80% charge in 40 minutes.
It starts at about $30,000.

Drawbacks
One of the biggest complaints about electric cars is that they are not very powerful. The electric cars 2018 has to offer, are far more powerful than the first run models were. While you are not going to be racing anyone on the strip in one of these cars, you will certainly have enough power to get off of the line and accelerate whenever it counts. Even some of the original models have boosted the amount of power that they offer consumers to appeal to a wider base.
The ability to go longer without a charge is another challenge which is being met in the electric cars 2018 has to offer. These are still not recommended for long distance travel, but are perfect for getting around on your daily commute. The batteries are good enough to last you throughout your hectic day until you can get home at night. More charging stations around major cities means more chances for electric cars to take hold in the future of driving.
[content_band style="color: #333;" bg_color="#ffddea" border="all" inner_container="true"] [custom_headline style="margin-top: 0;" level="h3″ looks_like="h3″]Main Article[/custom_headline]
[/content_band]