Saturday, July 7th, 2012 at 9:05 pm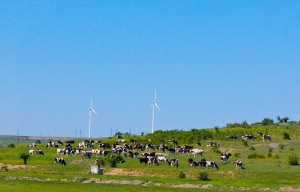 As indicated by their name, wind power generators make use of wind energy for generating electric power. Interestingly, centuries ago, people used mills that were powered by wind for drawing out the water and for pounding grain . But windmills that can be used for generating electricity were built only in the later part of the 19th century.
Today windmills and wind powered generators are used all over the globe for producing electricity. Due to major problems like: rapid decline in the availability of non-renewable sources like coal and other fossil fuels; pollution & global warming, people are interested in making use of the renewable energy sources like wind, solar power, etc., for generating electricity. In fact, people use devices like wind power generators for residential purposes.